Investment Sponsor
Telos Capital (Telos)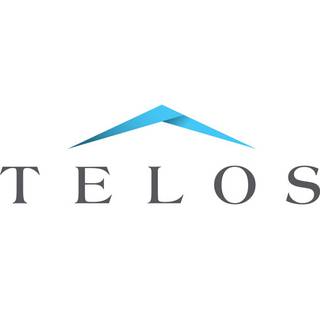 Telos Capital is a real estate investment firm that focuses on acquiring, structuring, and managing discounted, value-add, or opportunistic private real estate investments across all asset class sectors. Telos Capital is an extension of the principals' personal investment philosophy with a focus on absolute return that provides downside protection. The principals invest significant personal and corporate capital in each investment that we offer. The principals of Telos Capital have sourced and underwritten the acquisition of investment real estate in excess of $2.1B and have a combined 45+ years of experience in real estate acquisitions, structuring, financing, and investment banking.
Investments Offered by Telos Capital
19 Offerings
2 Open
19 Recommended
5 Full Cycle
Offering Status: Open
Login Required: Open investment offerings are only accessible to accredited investors. If you already have an account, please login for access. If you do not have an account, register for a free account.
If you are experiencing technical problems, please email clientservices@jrw.com.
Offering Status: Closed
Investment Name
Type
Recommended
Annual Cash Flow
Inv. Date
Full Cycle
TCF11 Kirkwood Student Housing
LLC/LP
Recommended
2.63%

1486627200

Feb. 9, 2017
Active
TCF12 Columbus Industrial
LLC/LP
Recommended
11.05%

1491375600

April 5, 2017
Active
TCF13 Watermark Multifamily Fund
LLC/LP
Recommended
—
None
Active
TCF14 Waukee Active Living
LLC/LP
Recommended
—
None
Active
TCF15 Houston Medical Center RV Resort
LLC/LP
Recommended
—
None
Active
TCF16 Portland Workshop, LLC
LLC/LP
Recommended
3.79%
None
Active
TCF18 Norwood, MA Biotech Facility, LLC
LLC/LP
Recommended
—

1561618800

June 27, 2019
Active
TCF19 Red Bluff Opportunity Zone, LLC
LLC/LP
Recommended
—
None
Active
TCF2 Stella Mare
LLC/LP
Recommended
11.64%

1444719600

Oct. 13, 2015
Active
TCF3 Apartments at the Venue
LLC/LP
Recommended
7.40%

1445583600

Oct. 23, 2015
Full Cycle
TCF4 Stadium View Suites
LLC/LP
Recommended
4.31%

1445842800

Oct. 26, 2015
Full Cycle
TCF5 Monrovia
LLC/LP
Recommended
—

1454659200

Feb. 5, 2016
Full Cycle
TCF6 Constitution Road Studios
LLC/LP
Recommended
—

1455264000

Feb. 12, 2016
Full Cycle
TCF7 Carolinas Multifamily Portfolio
LLC/LP
Recommended
6.23%

1474873200

Sept. 26, 2016
Active
TCF8 733 E Huntington Drive
LLC/LP
Recommended
9.00%

1466319600

June 19, 2016
Full Cycle
TCF9 Milford, MA Multifamily, LLC
LLC/LP
Recommended
7.06%

1481788800

Dec. 15, 2016
Active
Telos Capital Fund 1
LLC/LP
Recommended
6.34%

1443423600

Sept. 28, 2015
Active