Investment Sponsor
Nexpoint (Nexpoint)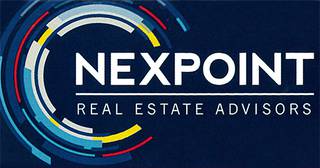 NexPoint is a leading alternative investment advisor. NexPoint manages a suite of products that provide access to differentiated investment opportunities. The NexPoint product suite covers a range of vehicles, including listed REITs, real estate private placements, 1031 exchanges, closed-end funds, a business development company (BDC), and interval funds. NexPoint is part of a multibillion-dollar investment platform that serves both retail and institutional investors worldwide. While NexPoint's focus areas include real estate and alternative credit strategies, its products draw on expertise and capabilities from across the platform, which spans a range of asset classes and investment strategies.
Investments Offered by Nexpoint
4 Offerings
2 Open
0 Recommended
0 Full Cycle
Offering Status: Open
Login Required: Open investment offerings are only accessible to accredited investors. If you already have an account, please login for access. If you do not have an account, register for a free account.
If you are experiencing technical problems, please email clientservices@jrw.com.
Offering Status: Closed