Investment Sponsor
Inland (Inland)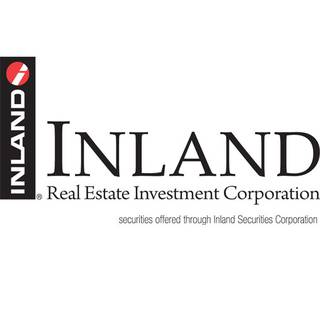 With more than 45 years of expertise, The Inland Real Estate Group of Companies, Inc., is an industry leader and one of the nation's largest commercial real estate and finance organizations. As a business incubator, they specialize in creating, developing and supporting Inland member companies that provide real estate-related investment funds, including limited partnerships, institutional funds and alternative public and private securities, and real estate services for both third parties and Inland member companies. The companies that are members of The Inland Real Estate Group of Companies, Inc., which is headquartered in Oak Brook, Illinois, cumulatively employ more than 1,100 people nationwide. Inland member companies have owned and managed 100's of millions of square feet of commercial property in 49 states and have a national footprint of more than 600 properties, representing approximately $8 billion in assets under management. Inland member companies often share market knowledge and experience with one another in the areas of leasing, property management, land development, commercial real estate brokerage, acquisition, commercial lending and other areas of real estate, providing a one-stop shop for clients across the country. Their organization's proven track record shows that they are committed to providing the best in quality and value to our clients and investors.
Investments Offered by Inland
52 Offerings
11 Open
1 Recommended
1 Full Cycle
Offering Status: Open
Login Required: Open investment offerings are only accessible to accredited investors. If you already have an account, please login for access. If you do not have an account, register for a free account.
If you are experiencing technical problems, please email clientservices@jrw.com.
Offering Status: Closed
Investment Name
Type
Recommended
Annual Cash Flow
Inv. Date
Full Cycle
Arizona Healthcare DST
DST
Approved
—

1525935600

May 10, 2018
Active
Arizona Healthcare Portfolio 2
DST
Reviewed
5.00%

1538636400

Oct. 4, 2018
Active
Brighton Multifamily
DST
Reviewed
—

1481097600

Dec. 7, 2016
Active
Chicagoland Supermarket Portfolio
DST
Reviewed
—

1516089600

Jan. 16, 2018
Active
Colorado Multifamily Portfolio 2
DST
Reviewed
—

1449475200

Dec. 7, 2015
Full Cycle
Colorado Multifamily Portfolio 3
DST
Reviewed
—

1508396400

Oct. 19, 2017
Active
Colorado Multifamily Portfolio 4
DST
Reviewed
—

1518076800

Feb. 8, 2018
Active
Dallas Multifamily
DST
Reviewed
—

1484726400

Jan. 18, 2017
Active
DC MSA Multifamily
DST
Reviewed
4.50%

1564556400

July 31, 2019
Active
Denver Hospitality Portfolio
DST
Reviewed
6.00%

1552978800

March 19, 2019
Active
Denver MSA Multifamily 2
DST
Reviewed
—

1497423600

June 14, 2017
Active
East Coast Wholesale Portfolio
DST
Reviewed
—

1456905600

March 2, 2016
Active
Florida Multifamily Portfolio
DST
Recommended
—

1524034800

April 18, 2018
Active
Florida Multifamily Portfolio 2
DST
Reviewed
—

1529305200

June 18, 2018
Active
Fort Myers Multifamily
DST
Reviewed
4.60%

1542009600

Nov. 12, 2018
Active
Ft. Collins Multifamily 3
DST
Reviewed
—

1467961200

July 8, 2016
Active
Gulf Coast Industrial
DST
Reviewed
—

1496127600

May 30, 2017
Active
Healthcare Portfolio 2
DST
Conditional
—

1486368000

Feb. 6, 2017
Active
Healthcare Portfolio 4
DST
Reviewed
—

1513756800

Dec. 20, 2017
Active
Healthcare Portfolio 5
DST
Approved
—

1534057200

Aug. 12, 2018
Active
Healthcare Portfolio 6
DST
Conditional
5.75%

1544515200

Dec. 11, 2018
Active
Healthcare Portfolio 7
DST
Reviewed
5.00%

1551168000

Feb. 26, 2019
Active
Healthcare Portfolio 3
DST
Approved
—

1504767600

Sept. 7, 2017
Active
Milwaukee MSA Multifamily Portfolio
DST
Reviewed
—

1464332400

May 27, 2016
Active
National Multifamily Portfolio 1
DST
Reviewed
—

1473231600

Sept. 7, 2016
Active
National Multifamily Portfolio 2
DST
Reviewed
—

1503298800

Aug. 21, 2017
Active
National Multifamily Portfolio 3
DST
Reviewed
—

1510819200

Nov. 16, 2017
Active
National Multifamily Portfolio 4
DST
Reviewed
5.00%

1536908400

Sept. 14, 2018
Active
Neighborhood Market Portfolio
DST
Approved
0.00%

1465801200

June 13, 2016
Active
Self-Storage Portfolio 1
DST
Reviewed
—

1459839600

April 5, 2016
Active
Self-Storage Portfolio 2
DST
Reviewed
—

1477983600

Nov. 1, 2016
Active
Self-Storage Portfolio 3
DST
Reviewed
—

1488355200

March 1, 2017
Active
Self-Storage Portfolio 4
DST
Reviewed
—

1488355200

March 1, 2017
Active
Self-Storage Portfolio 5
DST
Reviewed
—

1501830000

Aug. 4, 2017
Active
Self-Storage Portfolio 6
DST
Reviewed
5.00%

1547798400

Jan. 18, 2019
Active
Sun Belt Multifamily Portfolio
DST
Reviewed
5.00%

1549267200

Feb. 4, 2019
Active
Sun Belt Multifamily Portfolio 2
DST
Reviewed
—

1558422000

May 21, 2019
Active
Texas Healthcare Portfolio 2
DST
Reviewed
—

1501052400

July 26, 2017
Active
Zero Coupon Pharmacy 6
DST
Conditional
0.00%

1476342000

Oct. 13, 2016
Active
Zero Coupon Pharmacy 7
DST
Conditional
0.00%

1476342000

Oct. 13, 2016
Active
Zero Coupon Pharmacy 8
DST
Reviewed
—

1507186800

Oct. 5, 2017
Active