Investment Sponsor
Griffin Capital (Griffin)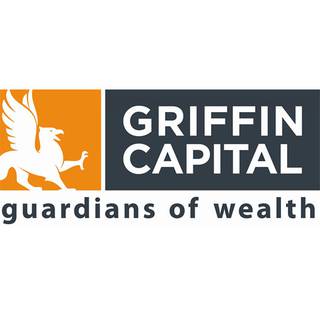 Griffin Capital Company, LLC ("Griffin Capital") is a leading alternative investment asset manager. Founded in 1995, Griffin Capital has owned, managed, sponsored or co-sponsored approximately $17.8 billion in assets. The privately held firm is led by a seasoned team of senior executives with more than two decades of investment and real estate experience and who collectively have executed transactions valued at over $21 billion. Griffin Capital's alternative investment solutions include three groups of complementary products: non-listed real estate investment trusts (REITs), interval funds in the company's Institutional Access fund family and Delaware Statutory Trusts (DSTs). The firm's investment strategies include diversified core real estate and global corporate credit securities, as well as direct real estate ownership in sector-specific portfolios focused on net leased essential office and industrial assets, clinical healthcare properties and multifamily real estate assets. These solutions include: Griffin Capital Essential Asset® REIT, Griffin Institutional Access® Credit Fund, Griffin Institutional Access® Real Estate Fund, Griffin Institutional Property Exchange DSTs. Griffin Capital Securities, LLC, Member FINRA/SIPC, is the dealer manager for non-traded programs sponsored by Griffin Capital Company, LLC and the exclusive wholesale marketing agent for the Company's interval funds.
Investments Offered by Griffin Capital
3 Offerings
1 Open
0 Preferred
0 Full Cycle
Offering Status: Open
Login Required: Open investment offerings are only accessible to accredited investors. If you already have an account, please login for access. If you do not have an account, register for a free account.
If you are experiencing technical problems, please email clientservices@jrw.com.
Offering Status: Closed
Investment Name
Type
Conclusion
Annual Cash Flow
Inv. Date
Full Cycle
Heritage
DST
Conditional
5.00%

1554879600

April 10, 2019
Active
South Beach Vegas
DST
Reviewed
5.00%

1544515200

Dec. 11, 2018
Active