Investment Sponsor
Cove Capital (Cove)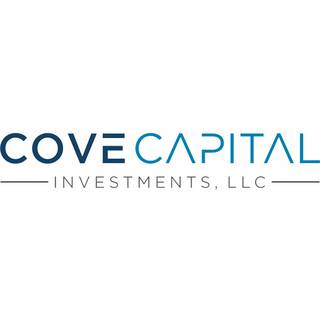 Cove Capital Investments creates 1031 exchange DST investments for accredited investors. The principals of Cove Capital investments have sponsored and co-sponsored the syndication of over 1.3 million square feet of DST properties in the multifamily, net lease, industrial and office sectors as well as they seek to invest side by side their 1031 exchange investors in each of the Cove Capital offerings.
Investments Offered by Cove Capital
8 Offerings
6 Open
0 Preferred
0 Full Cycle
Offering Status: Open
Login Required: Open investment offerings are only accessible to accredited investors. If you already have an account, please login for access. If you do not have an account, register for a free account.
If you are experiencing technical problems, please email clientservices@jrw.com.
Offering Status: Closed
Investment Name
Type
Conclusion
Annual Cash Flow
Inv. Date
Full Cycle
Atlanta Medical
DST
Reviewed
5.12%

1550563200

Feb. 19, 2019
Active
Texas Industrial
DST
Reviewed
5.50%

1558076400

May 17, 2019
Active