Investment Sponsor
Capital Square Realty Advisors (CSRA)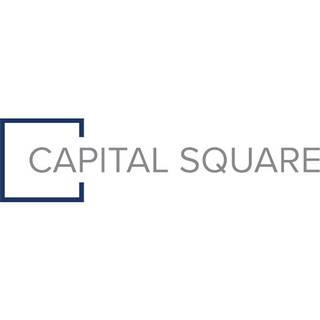 Capital Square 1031 is a national real estate investment and management company. The firm sponsors institutional-quality real estate exchange programs that qualify for tax deferral under Section 1031 of the Internal Revenue Code. Capital Square uses the Delaware Statutory Trust (DST) structure to make quality real estate available to a larger number of investors. Capital Square provides a range of services, including due diligence, acquisition, loan sourcing, property management/asset management, and disposition, for a growing number of high net worth investors, private equity firms, family offices and institutional investors. As of January 10, 2020, the firm has completed more than $1.85B in transaction volume.
Investments Offered by Capital Square Realty Advisors
36 Offerings
8 Open
6 Recommended
1 Full Cycle
Offering Status: Open
Login Required: Open investment offerings are only accessible to accredited investors. If you already have an account, please login for access. If you do not have an account, register for a free account.
If you are experiencing technical problems, please email clientservices@jrw.com.
Offering Status: Closed
Investment Name
Type
Recommended
Annual Cash Flow
Inv. Date
Full Cycle
Ashland MOB
DST
Reviewed
—

1526886000

May 21, 2018
Active
Bedford Parke Apartments
DST
Approved
5.70%

1561964400

July 1, 2019
Active
Bellemeade Farms Apartments
DST
Recommended
5.35%

1548662400

Jan. 28, 2019
Active
Carolina Industrial
DST
Reviewed
—

1540882800

Oct. 30, 2018
Active
Columbus OH LA Fitness
DST
Reviewed
—

1441004400

Aug. 31, 2015
Active
CS 1031 California MOB 1
DST
Reviewed
—

1510214400

Nov. 9, 2017
Active
CS 1031 Crossroads Apartments
DST
Recommended
6.05%

1472108400

Aug. 25, 2016
Full Cycle
CS 1031 Fairway View Apartments
DST
Reviewed
—

1504854000

Sept. 8, 2017
Active
CS1031 Birmingham MOB, DST
DST
Approved
—

1470121200

Aug. 2, 2016
Active
CS1031 Canopy Apartments, DST
DST
Recommended
5.89%

1468566000

July 15, 2016
Active
CS1031 Morganton MOB
DST
Reviewed
—

1475046000

Sept. 28, 2016
Active
CS1031 Old Towne Loft Apartments
DST
Reviewed
5.40%

1528700400

June 11, 2018
Active
Diversified Dialysis Portfolio
DST
Reviewed
—

1525071600

April 30, 2018
Active
Grocery Portfolio 1
DST
Recommended
6.10%

1434956400

June 22, 2015
Active
Grocery Portfolio 2
DST
Reviewed
—

1447315200

Nov. 12, 2015
Active
Hickory Creek Apartments
DST
Reviewed
5.40%

1555916400

April 22, 2019
Active
High Ridge Apartments
DST
Approved
—

1512633600

Dec. 7, 2017
Active
Houston Memory Care
DST
Reviewed
—

1535698800

Aug. 31, 2018
Active
Houston Memory Care II
DST
Reviewed
5.25%

1554274800

April 3, 2019
Active
Ivy Commons Apartments
DST
Approved
—

1532070000

July 20, 2018
Active
Jacksonville FL HQ
DST
Reviewed
—

1528095600

June 4, 2018
Active
Louisburg MOB
DST
Reviewed
—

1482134400

Dec. 19, 2016
Active
Misty Ridge
DST
None
5.45%

1564556400

July 31, 2019
Active
MOB TX 5
DST
Reviewed
6.25%

1574323200

Nov. 21, 2019
Active
Richmond VA Apartments
DST
Recommended
5.55%

1539414000

Oct. 13, 2018
Active
Saltmeadow Bay Apartments
DST
Reviewed
5.40%

1565247600

Aug. 8, 2019
Active
So Cal MOB
DST
Reviewed
6.25%

1556780400

May 2, 2019
Active
Woodshire Apartments
DST
Recommended
5.50%

1545292800

Dec. 20, 2018
Active