Investment Sponsor
Cantor Fitzgerald (Cantor)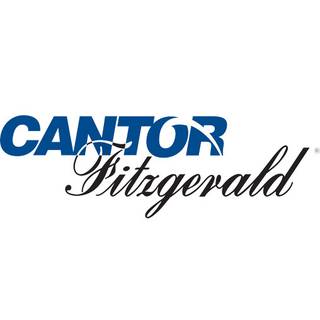 Cantor is a premier global financial services firm. Founded in 1945, their diversified organization spans the globe with more than 12,000 employees in more than 150 offices. Cantor is among the largest real estate brokerage and financing companies in the world, a leading inter-dealer broker and a renowned investment bank. Over the past decade, Cantor has invested more than $2 billion in its commercial real estate business infrastructure. It's comprehensive real estate expertise and capabilities are the result of a powerful alignment of vertically integrated affiliates providing unique insight into every phase of a real estate transaction. Cantor's expansive real estate platform offers broad access to critical market data and research, enhanced ability for diligence and underwriting, and superior deal flow. With their global resources, capital markets knowledge, strategic investments and deep real estate infrastructure, they deliver institutional-quality alternative investments to investors.
Investments Offered by Cantor Fitzgerald
17 Offerings
1 Open
2 Recommended
0 Full Cycle
Offering Status: Open
Login Required: Open investment offerings are only accessible to accredited investors. If you already have an account, please login for access. If you do not have an account, register for a free account.
If you are experiencing technical problems, please email clientservices@jrw.com.
Offering Status: Closed
Investment Name
Type
Recommended
Annual Cash Flow
Inv. Date
Full Cycle
CF Aurora Multifamily
DST
Reviewed
5.05%

1573113600

Nov. 7, 2019
Active
CF Bellevue
DST
Approved
5.10%

1556694000

May 1, 2019
Active
CF Hendry Multifamily
DST
Reviewed
5.05%

1571122800

Oct. 15, 2019
Active
CF Livonia
DST
Recommended
5.26%

1557471600

May 10, 2019
Active
CF Net Lease Portfolio 7
DST
Approved
—

1486540800

Feb. 8, 2017
Active
CF Net Lease Portfolio 8
DST
Approved
—

1493622000

May 1, 2017
Active
CF Net Lease Portfolio 9
DST
Reviewed
—

1498892400

July 1, 2017
Active
CF Norterra Canyon Multifamily
DST
Approved
—

1519804800

Feb. 28, 2018
Active
CF Railway
DST
Reviewed
—

1579075200

Jan. 15, 2020
Active
CF Towson Multifamily
DST
Reviewed
5.10%

1533106800

Aug. 1, 2018
Active
CF Tribeca Multifamily
DST
Reviewed
5.12%

1572854400

Nov. 4, 2019
Active
Rivertop Multifamily
DST
Reviewed
5.03%

1570604400

Oct. 9, 2019
Active
Sawyer Multifamily
DST
Reviewed
5.07%

1551340800

Feb. 28, 2019
Active
STAR Portfolio
DST
Reviewed
—

1524207600

April 20, 2018
Active
WG DST 4
DST
Recommended
6.00%

1468998000

July 20, 2016
Active
WG DST 5
DST
Approved
6.00%

1475305200

Oct. 1, 2016
Active