Investment Sponsor
AEI (AEI)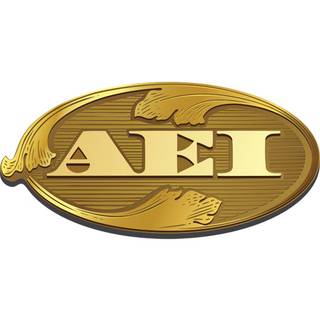 Founded in 1970, AEI brings more than 40 years of professional expertise to the management of its net lease property investment funds. AEI Funds are created for investors seeking the opportunity for stable income, low volatility, reduced risk, and capital appreciation. For investors who wish to own entire properties, AEI offers a large portfolio of attractive net leased, income-producing, real estate from which to choose. Net leased properties are especially suitable for tax advantaged 1031 exchanges. AEI began offering tenant-in-common (TIC) interests for IRS 1031 tax-deferred exchanges in 1992 and was the first investment firm in America to obtain a favorable IRS private letter ruling with respect to its TIC offerings.
Investments Offered by AEI
11 Offerings
1 Open
1 Recommended
0 Full Cycle
Offering Status: Open
Login Required: Open investment offerings are only accessible to accredited investors. If you already have an account, please login for access. If you do not have an account, register for a free account.
If you are experiencing technical problems, please email clientservices@jrw.com.
Offering Status: Closed
Investment Name
Type
Recommended
Annual Cash Flow
Inv. Date
Full Cycle
Healthcare Portfolio
DST
Approved
—

1490943600

March 31, 2017
Active
Healthcare Portfolio 4
DST
Approved
5.00%

1569913200

Oct. 1, 2019
Active
Healthcare Portfolio 2 DST
DST
Approved
5.23%

1509519600

Nov. 1, 2017
Active
Healthcare Portfolio 3
DST
Approved
5.05%

1529910000

June 25, 2018
Active
Net Lease Portfolio 11
DST
Approved
—

1542268800

Nov. 15, 2018
Active
Net Lease Portfolio 12
DST
Reviewed
5.00%

1559372400

June 1, 2019
Active
Net Lease Portfolio 5
DST
Recommended
5.25%

1456819200

March 1, 2016
Active
Net Lease Portfolio 6
DST
Approved
5.11%

1471244400

Aug. 15, 2016
Active
Net Lease Portfolio 7
DST
Reviewed
—

1471244400

Aug. 15, 2016
Active
Net Lease Portfolio 9
DST
Approved
5.26%

1521097200

March 15, 2018
Active